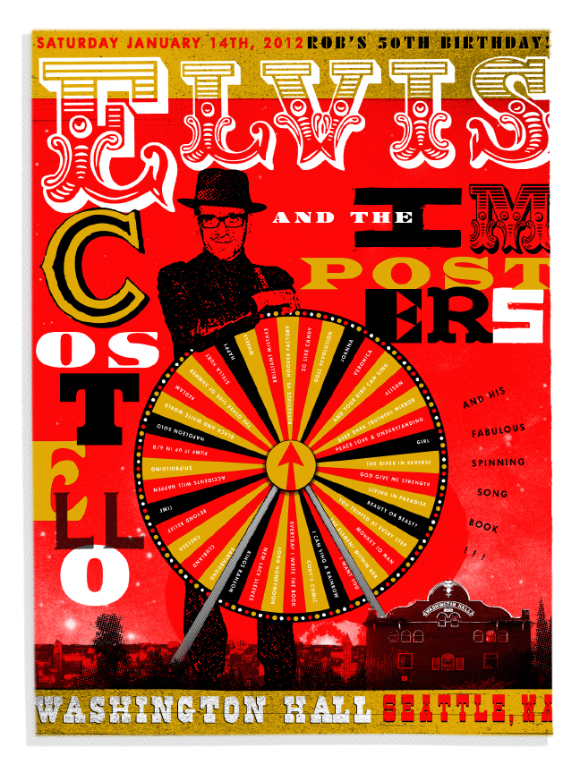 Don't get cute Internet,
I was contacted out of the blue to make this poster for a top secret Elvis Costello performance at Washington Hall a few weeks ago. It needed to be turned around in like 4 days and I was already dealing with a full plate of work so I only had one day to start and finish the design, given that I think it turned out pretty alright.
On top of it being a top secret private show, Elvis brought his Fabulous Spinning Songbook!
I already had a handful of jobs in the queue D&L at the time so I needed another printer in town to take the job on wicked short notice and Broken Press came through!
It's a three color print including metallic gold, signed and numbered edition of 300 BUT only 50 available. 250 went to the show. Now available at Nakatomi.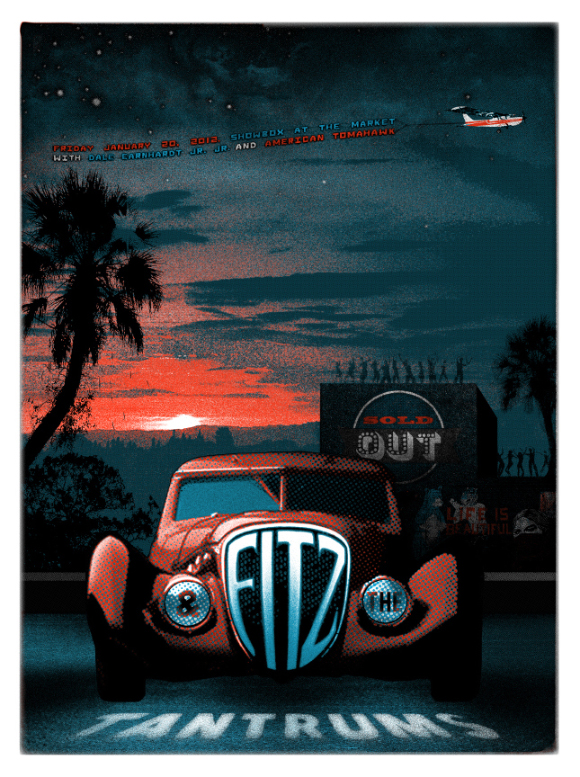 And a few days later these big ass two part Fitz & The Tantrums posters were due for sold out shows at the Showbox!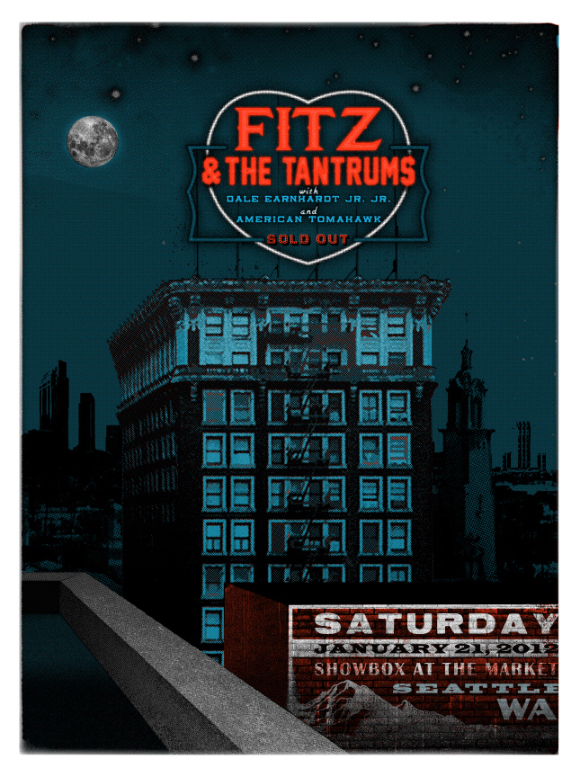 The design is a cityscape in two parts, each can stand on their own but together complete the whole night and day concept. I borrowed the color scheme from the album design and tried to build a cool vibe with subtle nods in the scenery to classic Los Angeles. Case in point, the Rosslyn Hotel. I had thought of a Bonnie and Clyde style design based more around Fitz and Noelle, which is where the car on the Friday poster came from.
Both prints are available at Nakatomi now. Only 70 or so left from a signed and numbered edition of 130. 3 colors, printed at D&L.