Greetings internet,
It's that time isn't it internet? The sunny days have wandered out into traffic and have been smeared and splattered all over the freeway. It's the same shit every year yet it's always a bit of a bummer, it's like a recurring bad dream….yeah I'm waxing poetic cuz this is the intro to the write up on my Edgar Allan Poe art prints (AVAILABLE NOW), but it's true this time of year is dreary. That's why Halloween happens now, not July. It's a real Nick Cave, David Lynch, Tom Waits, Mark Lanegan time of year.
Maybe not everyone feels that gloomy, funky, damp thing this time of year, maybe you just start wearing a coat and don't feel any different, but I do. My birthday's the day before Halloween, maybe that's got something to do with it. SCORPIO, ooooh!! Spooky, whatevs, I dunno. I just spit it how I live it homie.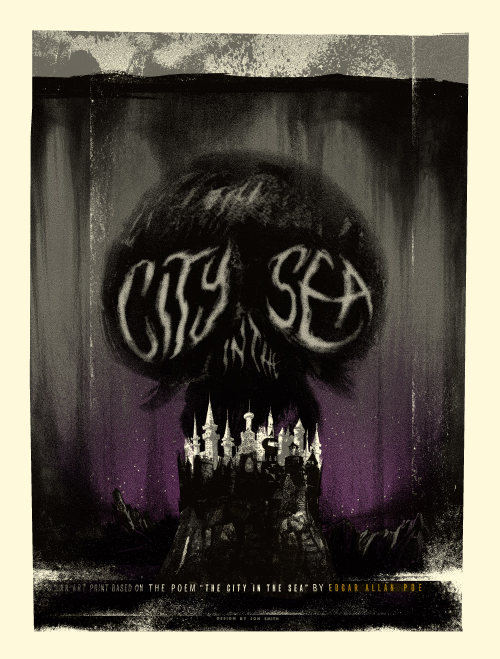 Anyway seems a fitting time to release these 4 art prints based on 4 poems by Edgar Allan Poe. I've been sitting on them for a while, I wanted to release them on the anniversary of Poe's death which was October 7th, that wasn't possible but at least we got it done in time for Halloween.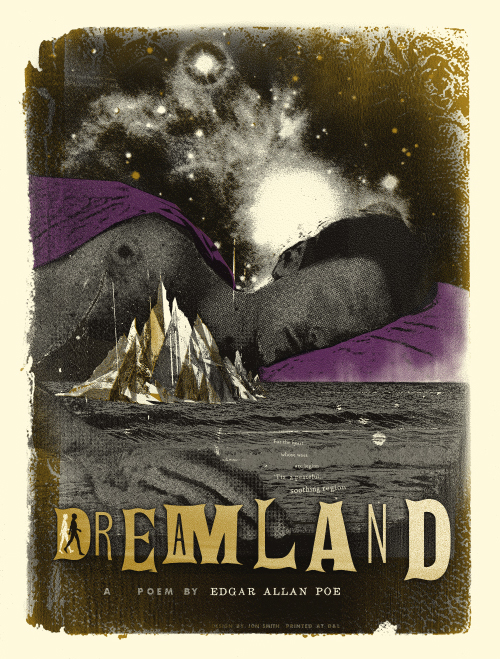 There's a lot of imagery in Poe's work, there's a lot to play with but I wanted to focus on some of the lesser known stuff. I like to be super obvious or intentionally way off the beaten path which is why I landed on the poems, I realized I'd never really read much of his poems other than The Raven and of course they're a quick read which is great for me since the last book I read was Win Forever! Yeah, I know.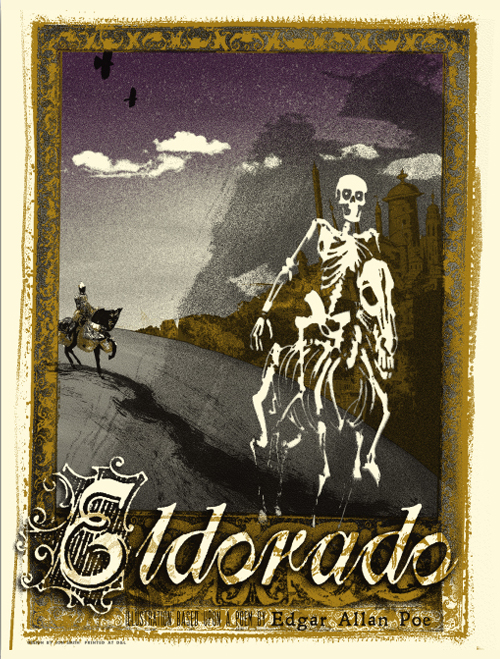 Kidding aside, Poe's poems are pretty awesome. I think the imagery in a short form like that makes it a real explosive read. I jumped into designing these prints upon reading all the poems here, most of them for the first time. Check that shit out and BUY THESE PRINTS THEY'RE A SHORT RUN, I THINK THEY MIGHT GO FAST.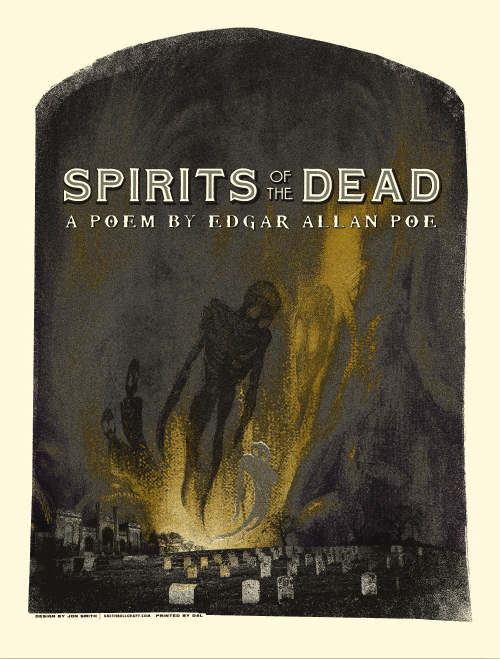 Here's the full rundown on the print details:
4 prints, 8 1/2″ x 11″(Spirits of the Dead, Eldorado, Dreamland and The City in the Sea).
Regular edition, 4 color including metallic gold on Mohawk Cream, edition of only 50.
Limited edition of 20 on French Speckletone, 3 colors including metallic gold(excluding the purple from the main edition).
Here's both sets, together: