Welcome back to the show internet,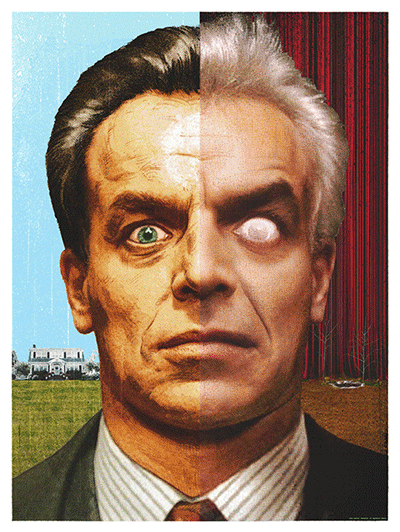 That print you like has come back into style! I have just added a second and final edition of the "Fire Walk With Me" print to my store.
Long story short I was recently contacted by someone close to Ray Wise(who plays Leland Palmer in Twin Peaks) about acquiring the Fire Walk With Me print as a gift for Ray(shhh! don't tell Ray you guys!) but of course they have been sold out for a while now and the only personal copy I have has thumb tack holes in it. For this reason and the random emails I still get from people looking for this print I am doing another run of just 100 prints, 40 of them being glow in the dark, "variants" because I wanted to do that on the first run but I didn't have time. Last chance!
Moving right along I have a print in "BEAUTY OF THE BEAST" a group show all about motorcycles at Galerie F in Chicago, curated by John Otterbacher. "Easy Riders' is 24″x 18", 5 colors, in an edition of 100.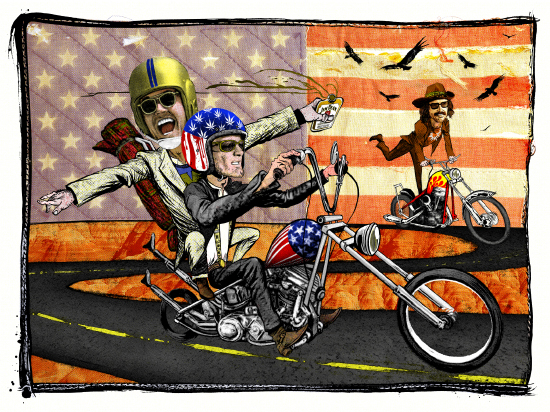 In other recent news I have a couple new posters in the store for Cat Power, Deck The Hall Ball(Vampire Weekend and a shit load of great bands) and "Room 237" a print inspired by the Shining and the documentary Room 237.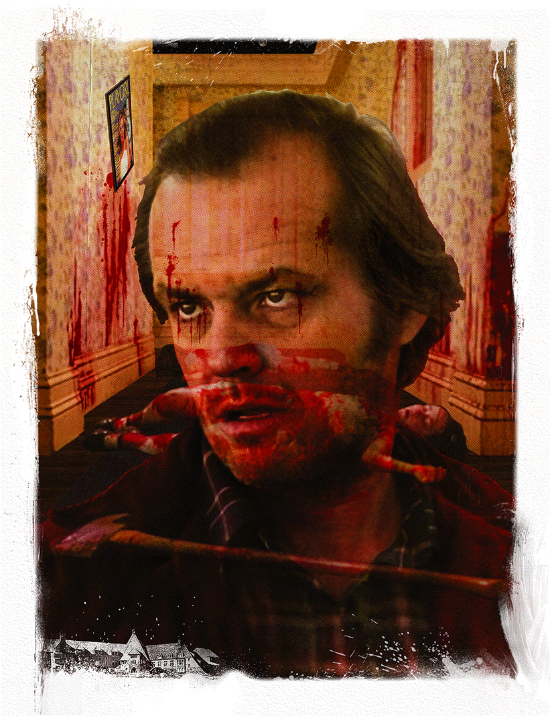 Oh and there are supposed to be a few of my prints in the background of Shameless this season. One of my old Ghostland Observatory posters showed up in an early episode.